Bio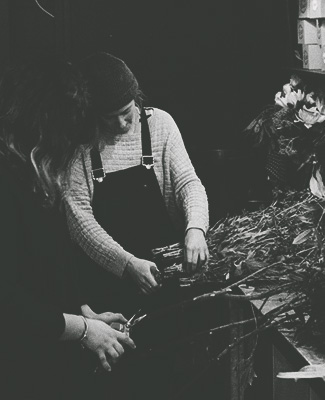 The Sisters, Naomi and Esther, actual sisters, have always both been completely besotted with nature in all its forms.
Raised in a deep European culture, flowers have always played a part in their lives, their fondest memories growing up were making little bunches of flowers for friends and visitors from their mother's garden! Over the years the pair have been lucky enough to work with many publications, global brands, and couples, working to a brief, or collaborating with the client to make ideas and dreams come to life.
With over 30 years experience in the flower business together, The Sisters now run their business from their beautiful homes. Naomi, works from her studio nestled in the south of Sydney, and has just launched the Flora Adorer Club, an in-house or delivery flower service to Sydney wide. Esther's studio is located in the sleepy beachside town of Narrawallee (three hours south of Sydney). She also runs a delightful air BNB, a natural progression and extension of that European heritage. Whilst both having studio in different locations they are often seen together still creating floral wonder for clients near and far! The combination of the love of flora and fauna, and people are the perfect storm for Naomi and Esther, expect creativity, wild ideas and the feeling of family.